Testimonials
Isn't Positive Word of Mouth Great?
When you are buying or selling a home, you want to know that you can depend on your Realtor. I find that what better way to find out if a Realtor offers what you expect is to see what her past and current clients have to say! There is nothing nicer than to receive a note from a client telling me what kind of job I have done.
Thank you to all for sending me these notes and allowing me to share your excitement.
~ Dana Ehrlich
---
"During the recent sale of our property, Dana offered an all-inclusive solution from initial property evaluation, staging and property upgrades which created multiple offers just two weeks after our listing. Dana was dedicated throughout, offered advice and kept us up to date through every step of our transaction. I would highly recommend Dana when looking to buy or sell property in the West LA area."
~ Mike & Mark Shapiro
---
"I ADORE Dana! My experience with her was wonderful – she is a top-notch agent, and a terrific person – someone with whom I'm likely to become personal friends. She is a consummate professional, patient, kind, great communicator – all the things you want in someone who represents you in a real estate transaction. She took the time to explain each and every step thoroughly, made sure I understood everything, laid out all my options at every step of the way – I really could not ask for more. I have already recommended her to one friend of mine, and fully hope to be able to send many more folks her way – do yourself a service and work with Dana – you'll be delighted you did!"
~ Elly
---
"The purchase of my new home (a short sale listing) was a long and complicated process because of a lot unusual circumstances. Dana's expertise and communication was able to assuage my concern and help us navigate through the choppy waters to bring this deal to the finish line. She is very responsive and went above and beyond my expectations as an agent and I would highly recommend her services to others."
~ Andrew K
---
"Dana is friendly and approachable, but more importantly she's a top notch negotiator. We put in a longshot short sale offer that would never have gone anywhere if not for Dana's impeccable reputation and hard work. The short sale world is filled with people with varying degrees of competence, but with Dana, we were always confident that we were working with the very best."
~ Jethro H.
---
Dana,
Sometimes in life you make good and bad decisions, and when they are bad one's there is always a need for someone like you. Your professionalism is out of this world!….you educated and reassured me in difficult times and you got the job done Dana. As you mentioned early on, I needed to be patient as it could be a slow short sale process. It was slow but at the same time very smooth. I will not hesitate recommending you to any of my close friends, relatives or associates should they fall into a situation similar to mine. So thank you very much Dana….and I hope we can continue our friendship.
All the best,
~ Juan Pedro Alvarez (J.P.)
---
Dana was wonderful to work with, always pleasant and fun to be around and very knowlegable about the market.
~ Ro S.
---
Besides being completely professional, I commend Dana for her warmth and understanding of the experience from my standpoint as well as her ongoing communications to keep me in the loop at every step along the way. She stays on top of everything, pushes the process along as much as possible, and keeps the client informed. I would definitely recommend Dana to others as she went above the call of duty to help me out and really make the short sale process as painless as possible
~ Cat S., Los Angeles, Ca.
---
Dana is the best…I have known Dana for years and always knew when I was ready to sell, she would be the BEST agent for me. She knows all the angles, means, etc. She is very people oriented, a great salesperson and a solid negotiator . I trust her completely, her integrity, tact, assertiveness, patience, organizational skills. She has it all. A++++
~ Irene F. Santa Monica CA
---
We loved working with Dana – she is smart, well-spoken and knows the game. Her expertise in short sales and REOs was an added bonus, especially in this economy. We would definitely recommend her to anyone who needs a qualified Realtor.
~ Val & Michelle W., Malibu CA
---
Dana is a really good agent. She is very sharp, always on time, fast, and great at helping to find the right house. She also was a great help to find all inspectors for the house. She has a very good personality. We found the house and closed escrow just in 20 days.
~ Ross F., Marina del Rey CA
---
Dana is a good negiotator for people who want to get a deal negotiated and have the patience to stick through the process.
~ Govin S., Hawthorne CA
---
We were fairly inexperienced real estate buyers and depended on Dana's significant experience and perseverance to help us through our recent investment home purchase. Dana was always calm and professional, and most importantly, was our strong advocate all the way to the end. She kept every promise, and was always available to talk. I would strongly recommend her to other potential buyers.
~ Jan & Linda L., Venice CA
---
Dana made the short sale easier than it could have been… "Thank you so much for everything Dana. You made the short sale process easier for us than it would have been otherwise. Your knowledge and guidance though the process has been very helpful and professional. We also consider your friendship and caring nature to be a gift to us. I appreciate your stick to it ness. We made it through and hope to come out better on the other end."
~ B. Perkins
---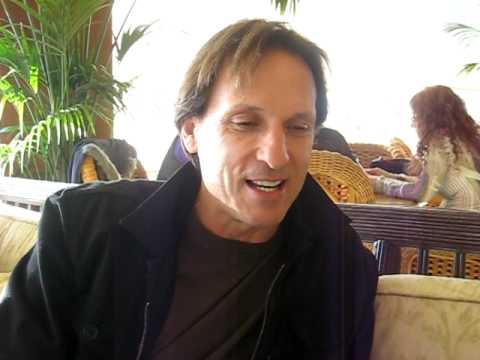 ---
Dana took on the assignment with a very positive attitude… "Dana was faced with a very tough market condition for condo sales, lack of support from the developer, and several outstanding issues with the project's completion. Dana took on the assignment with a very positive attitude, tackled more than the normal and standard issues a broker should get involved in and went out of her way to make sure that she and her team were servicing me on all aspects of the sales. She helped with the staging, financing, punch list coordination, interfacing with the City of Santa Monica, and working with the homeowners, the management company, and regularly updating me with status reports of the sales and market stats…all with a smile. Her market knowledge, ability to analyze trends, unlimited energy, positive attitude, and determination to sell my properties was essential in the success we all enjoyed, and the excellent results she achieved. I've had full confidence in Dana's professional advice."
~ Bassam Sharif
---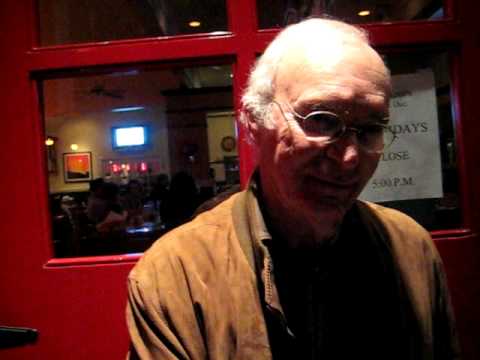 ---
I can confidently say that her guidance was spot on and we couldn't be happier… "When we relocated to LA from San Francisco, we had no idea where to start. Dana patiently guided us through several great neighborhoods that fit our lifestyle, then helped us quickly close on a great deal in Venice. After 2 years in our place, I can confidently say that her guidance was spot on and we couldn't be happier. "
~ George & Beng Nah Myers
---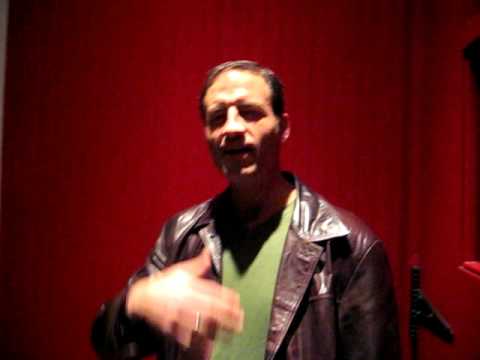 ---
Dana was tireless in her strategy… "When we decided to sell our home, Dana was the first Realtor we called. During the entire process, Dana kept a level head, a positive disposition and a caring consistency. With the changing real estate market, we needed to make several adjustments to position our home in the best possible light. Dana was tireless in her strategy, her promotion and the presentation of our home. In the end, we received multiple offers and sold at a price exceeding our expectations! We love our new home and are thrilled with the sale of our old home! Dana's presence added tremendous value to our experience. She excelled in her performance as a Realtor, a confidant, a strategist and a friend. It is with high regard that I would recommend Dana Ehrlich as a Realtor. She is professional, positive and remarkably service oriented."
~ Cherry Norris & Lorenzo Manaigo
---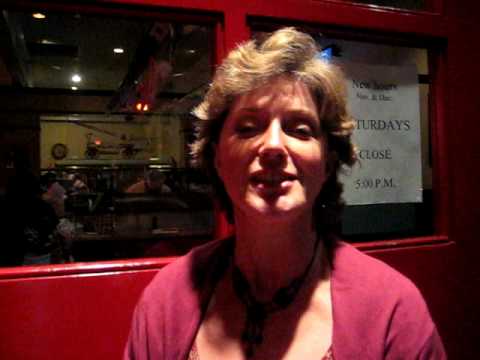 ---
Dana had the patience and tenacity… "I had already been "fired" by two real estate agents when I got referred to Dana. I had been told that I was "unrealistic," and I would "never find what I wanted". But Dana had the patience and tenacity to stick with me as I looked over scores of condos, and wavered about what area I wanted to live in. With Dana's help, I focused on what was most important to me and located a home I love. In working with Dana, I was impressed, time and time again, with her warmth, her personality, her knowledge and her eagerness to assist. She guided me through the search and the massive amounts of paperwork. She possessed a wealth of knowledge about the contractors and services I would need to make the place my own. All in all, I'd have to say that my third try at buying a home–with Dana at my side–was the charm."
~ Margeaux

---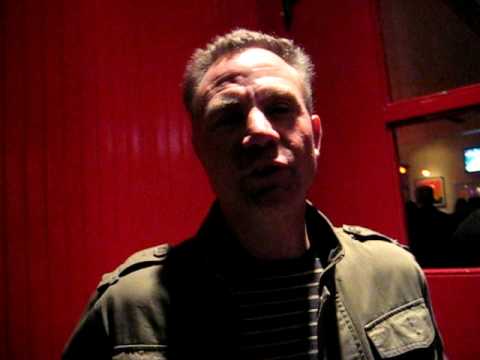 ---
What a great experience… "The best part of all was the great experience we had working with Dana. She made everything understandable. She was dedicated, fun to work with, and it was fast and easy!"
~ Jasmine & Tony Sanchez
---
She made the whole experience flow seamlessly… "Dana was amazingly attentive and competent through the entire process: from selecting the perfect house and negotiating an offer, to closing escrow and delivering my keys. She made the whole experience flow seamlessly. But what truly made Dana so wonderful to work with was more than her experience and competence, it was her personality. With the countless back-and-forth phone calls and meetings that take place in a real estate transaction, it was so nice to feel that I was always working with someone who felt more like a friend."
~ Nathan Kim
---
A friend I would love to have for years to come…
"The first thing that impressed me about Dana was when she took the time to come visit my current apartment to see the type/style and level of property I was interested in. No real estate agent has ever taken the time to come and see my current living conditions to better understand my future needs. When I started out looking for a property I knew that I had very specific demands. Her ability to listen to my requests and NOT show me any thing that varied from the Brief showed me her true selfless integrity in looking out for exactly what I needed and wanted. The level of warmth, genuineness and pure sincerity made me feel that not only was she working for me as an agent but that she could become a friend I would love to have for years to come. This is rare indeed in this very fickle city."
~ J. Boccia
---
Her work exemplifies her love for what she does… "Step by step, Dana held my hand through the process, from the listing to the moving of my belongings. I truly felt she was always there, keeping me up to date on changes that occurred throughout the day and the progression of the sale.The things I really appreciated about Dana were her professionalism, her honesty and integrity. Her work exemplifies her love for what she does. She was always a pleasure to talk to everyday. No matter what my problem was she always had such positive energy, she made me feel every thing would work out fine, and it always did."
~ Brenda Broady
---
Dana can close like nobody's business… "Dana, you are charming, delightful, and straight shooting. Your confidence and competence shone through. You can close like nobody's business. We are looking forward to always working with you."
~ Michael Katz
---
Dana took time to listen… "I want to thank you for the great job you did on helping find my condo. You took the time to listen to what I was looking for and only showed me units that met my requirements. You have a great knowledge of the West Los Angeles area and knew what areas I would be comfortable in. You made the extra effort to come to my office whenever something needed to be signed. I first met you when you were in marketing but I think you have found your calling in real estate. Thanks for all the extra effort that you put in, I would (and have) recommended you to my friends and colleagues."
~ Margaret
---
Dana explains the market… "In 2004 , I put my home on the market for sale, not having any business sense , it was a very frightening time for me. She thoroughly explained the market to me in every aspect. Whatever questions or concerns I had, her answers was always given in a comforting professional manner. She was very comfortable telling me what needed to be repaired or moved or rearranged. I sincerely felt she was not just interested in the sale, but showed great concern for my personal feelings. Step by step she carried me through the process, from the listing to the moving of my belongings. The things I really appreciated about Dana was her professionalism, along with her honesty and integrity. She was also very resourceful in helping with ordinary problems. I must say my experience in working with Dana was truly wonderful. Many mornings I awake and I thank God and Dana for finding me such a beautiful, serene place to call home. I knew and she knew the minute we walked in this place I was home. Thanks for the wonderful experience!"
~ Brenda
---
Dana was wonderful to work with… "It was pure luck (or perhaps even fate) that Dana popped into my life just as I was considering buying a house. I was completely clueless as to where I should even begin however, all my confusion was put at ease when Dana sat down and explained all that was involved in the process of purchasing real estate. She also helped me to refine exactly what I was looking for in a house, to determine the best location for my needs, and to develop a realistic budget. Dana was amazingly attentive and competent through the entire process: from selecting the perfect house and negotiating an offer, to closing escrow and delivering my keys. She made the whole experience flow seamlessly. But truly, what made Dana so wonderful to work with was more than her experience and competence—it was her personality. With the countless back-and-forth phone calls and meetings that take place in a real estate transaction, it was so nice to feel that I was always working with a friend."
~ Kim
---
Dana knows customer service…"Dana was referred to us by a friend and she made all of the difference in our move. Since we were living in New Jersey, we had a small window of opportunity to come to CA to look at homes. Dana was more than accommodating with our schedule. Not only does she know the market in the West Side, but she knows customer service. She was always available to talk and I took full advantage of it. She would go out of her way to make sure the units would be available at the times we needed. She is always happy, sincere, and willing to do whatever it takes to make sure all of our needs are met. It has been almost a year since we purchased and she still makes herself available when I have questions. Dana made this as easy as a cross country relo can be."
~ John
---
Dana gave solid advice… "Dana's negotiating skills are impressive and her advice was very solid. I felt I paid a very fair price and she made sure we acted quickly so that we didn't end up in a bidding war."
~ L. Winnick